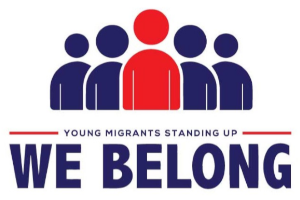 Today sees the official launch of We Belong - Young Migrants Standing Up, the first UK-wide charity run entirely by and for young migrants, which aims to create a movement of ambitious and engaged young people, able to contribute fully to the country they call home.
The new organisation is led by joint CEOs Chrisann Jarret, 24, and Dami Makinde, 26, who came to the UK as young children. The challenges they both faced to secure and maintain their lawful immigration status left them determined to campaign for an end to the hostile environment policies which blight thousands of young lives.
Joint CEO Chrisann, 24, who arrived in the UK age 8 from Jamaica, says: 
 "The Windrush scandal shows the injustice and hurt that can be caused when migrants' voices are ignored by politicians. We want to make sure that can't happen to another generation in future, and We Belong aims to equip young migrants with the confidence and skills to speak up when lives are being damaged and ambitions dashed, so that politicians and policy-makers fully understand why change is needed."
 Joint CEO Dami Makinde, 26, who arrived in the UK age 8 from Nigeria, says:
"The government's hostile environment policies mean that many law-abiding, and ambitious young migrants like me do not feel safe and secure in the only country where we belong. Having to make multiple, regular, Home Office applications us causes acute stress and financial strain. We urge politicians to work with us to create a fairer immigration system, which allows us to fully contribute to the country we are proud to call home."
We Belong builds on the success of Let us Learn, a campaign launched in 2014 by Just for Kids Law. Let us Learn was set up in response to a legislative change introduced in 2013 which meant many young migrants who had grown up in the UK were no longer eligible for student loans, and so couldn't take up their university places.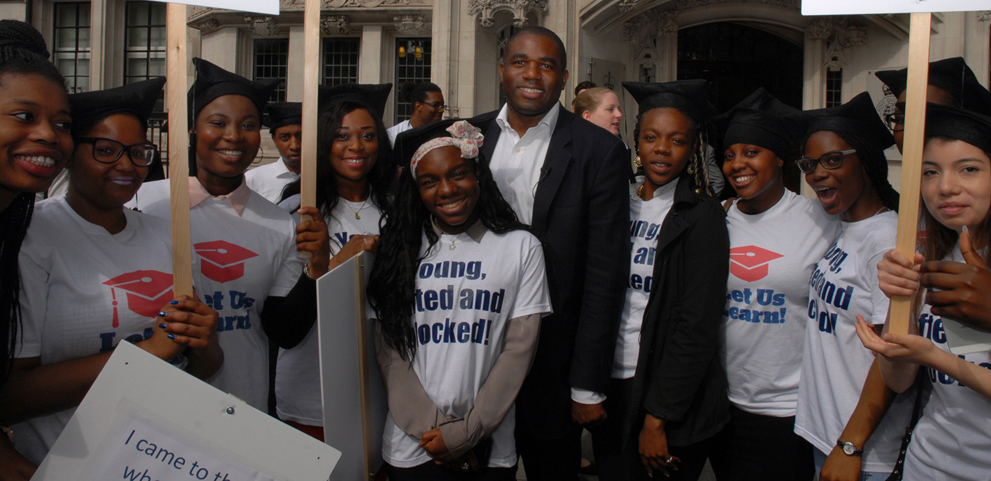 Chrisann and Dami, who as 18-year-olds both saw their university plans derailed by the law change, played key roles in the creation and development of Let us Learn, first as volunteers, and later as co-leads of the project. Let us Learn had a number of notable successes, including intervening in the Supreme Court case of Tigere in 2015, and its Young, Gifted and Blocked campaign, which persuaded many universities to offer scholarships to migrant students ineligible for student loans.
After four years of campaigning on education issues, and with the full support of funders and Just for Kids Law, Chrisann and Dami are now creating a new, autonomous organisation. We Belong will build on the work of Let us Learn, and also campaign on wider issues affecting young migrants.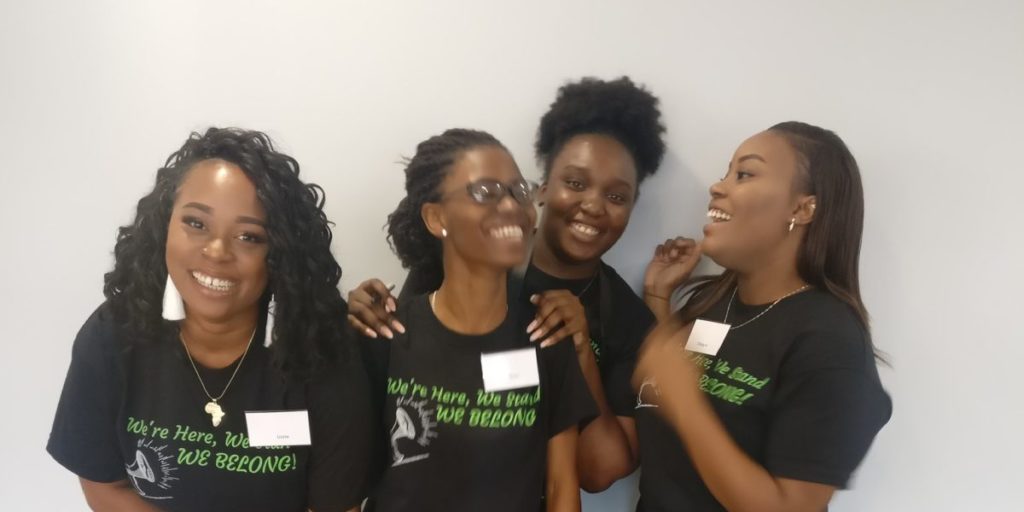 Dami describes the excitement she feels at We Belong's launch:
"It feels overwhelming - but in a really positive way - to know we are standing up for young people who don't have a voice, and that we are creating a platform for them to speak up about injustice. We hope We Belong will create a national hub for all young migrants in the UK, so people no longer feel isolated, whatever their immigration status."
Chrisann says:  
"I am feeling really excited. When we moved to We Belong's new offices, I felt a surge of adrenalin. I hope we will be able to build up a generation of change-makers, who will really take a lead and speak up against injustice. We want to create positive change in the immigration sector. It is so great to be part of something new, and be able to set our own direction."
Enver Solomon, CEO of Just for Kids Law, said:
"The formation of the first UK-wide campaigning organisation run by and for young migrants is a landmark moment in the fight to create a fair, just and humane immigration system in this country. It is a testament not only to the talent, tenacity and resilience of its founders and all the young migrants involved in We Belong who have faced great adversity, but also to the youth participatory ethos that is central to our work at Just for Kids Law. We will be working closely with We Belong to continue to challenge the government's hostile environment policy and work towards our shared vision of a society where all young people are able to contribute and reach their potential without the barriers of a punitive immigration system."
Read more about the new charity and the young people involved on the We Belong website.