Every child should have a safe and secure place to call home. However, in our work we frequently come across children and young people living in inappropriate and unsafe accommodation for long periods of time, whether as a result of local authorities failing to provide adequate housing for families, or social services not providing the support to which children are entitled.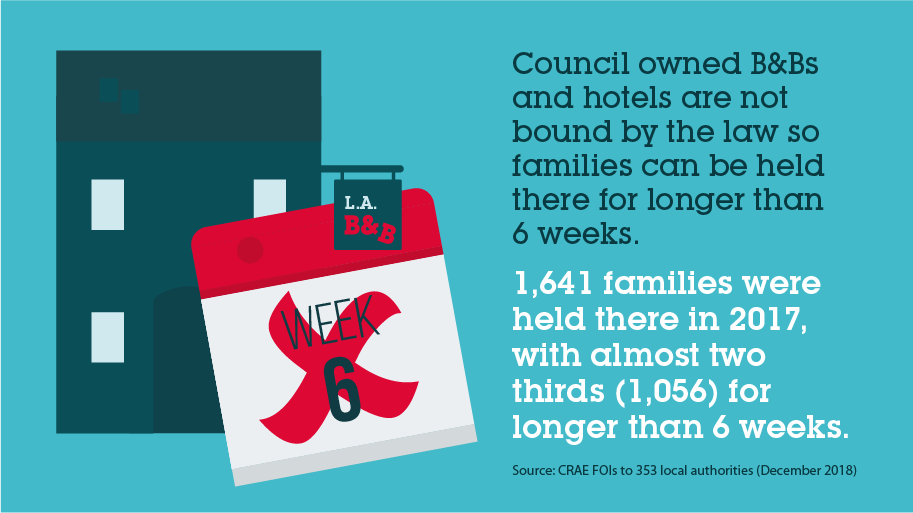 Through research conducted as part of our State of Children's Rights report, we have revealed how increasing numbers of families with children are being housed in inappropriate B&B-style accommodation - many for longer than the legal limit. In response, we set up the Change it! campaign, which supports children and young people to speak out about their experiences of living in B&Bs, and stand up for their rights to adequate housing provision. Together they produced a report with first-hand testimonies and a video about the reality for children living in unsafe temporary accommodation, as well as meeting with policymakers such as housing minister Heather Wheeler MP.
In 2019, we became members of the new Housing Panel convened by the Mayor of London and Trust for London, giving us the opportunity to bring the voices of vulnerable children and young people to the heart of the debate on homelessness in London.
Our work has also revealed shocking stories of children in care being housed in independent accomodation - which can include B&Bs, bedsites and even campsites and caravans - for lengthy periods without adequate support from social services. We have worked with the Observer and BBC 5 Live to highlight this issue and continue to monitor and campaign for all children in care to be appropriately accomodated and given the support they need.