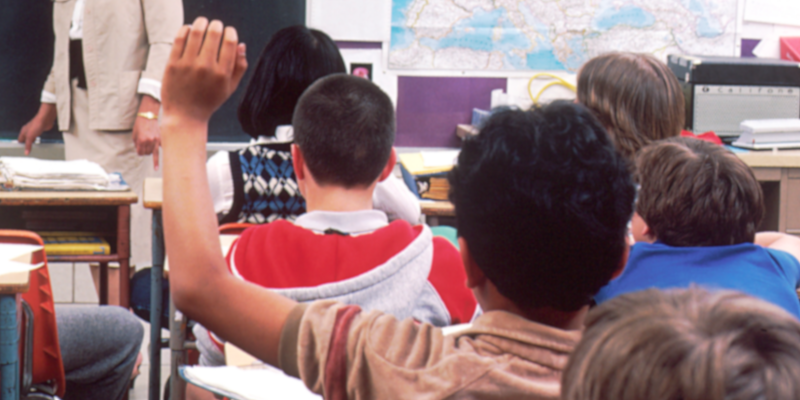 On Monday, the Department for Education published the interim findings of its report Improving the educational outcomes of Children in Need of help and protection. The report looks at the provision available for Children in Need in the school space, and what could be done to better ensure children categorised as Children in Need get the best outcomes possible. In the foreword, the Secretary of State for Education, Damian Hinds, highlights that over the past six years one in ten children have been categorised as Children in Need. Moreover, the report states that those children who become Children in Need even for just one day will have worse educational outcomes than will children with less contact with social services. These are, and should be, shocking figures, which really highlight the importance of looking at how this group can be better supported.
As a leading provider of advocacy services for children and young people, Just for Kids Law was invited to contribute to the report, and over the course of several meetings and workshops with the DfE, we made the case for the support we see that works best: high quality independent advocacy at the point of need with ready access to legal representation that backs this up. 
The report's interim findings describe what's needed in schools to ensure effective support for Children in Need, listing a lot of the sort of things you've probably seen in other reports: strong leadership, high aspirations, training for staff, a whole school approach, and multi-agency working. While it is genuinely positive that these points are made, there is little new in this.
What appears to be new in the report is a recognition of the role to be played by independent advocacy, a point that has sadly not been made enough elsewhere. Alongside the well-worn points mentioned above, the report recognises the need for:
"good relationships with children and families, through clear communication, empathy and advocacy, underpinned by stability and consistency of support"
The report goes on to highlight the role of advocacy as being key when communicating with children and young people. It recognises that at a time of crisis a child might feel overwhelmed with the agencies involved and states that services must work to ensure children understand what has happened and why they are here. This reflects a fact that we see in our casework every day: that at a time of crisis an advocate who is there solely to be on the side and by the side of the young person can make a real difference in helping them to manage the issues they are facing.
It is a very welcome development that advocacy is now being recognised as an important element of ensuring that Children in Need are able to engage in the systems of support. This report does not go far enough, however, in recognising that advocacy is not just one element of best practice, but represents a whole approach to working with young people – one that can act as a catalyst to help bring about the other elements highlighted as necessary for improving outcomes for this group. Where you have good advocacy, you have the means by which children can effectively communicate with agencies and are empowered to make meaningful requests for the support they need. Effective advocacy can help bring the voice of the child to the meetings that decide their futures, where it is too often other voices that dominate.
At this stage the report has yet to make proposals advocating change in the structures which have historically led to real difficulties for Children in Need. What is really needed is a root and branch reform that puts children and young people in the driving seat: universal provision of strong independent advocacy and all the things that go with it. Sharing good practices is of course helpful, but expecting hard-pressed schools and children's services departments to be able to substantially follow these examples is unlikely with the funds currently available. What will really make the difference is more resources and changes to legislation to support all children in being heard.
We look forward to the final report where recommendations will be published and hope for a push for strong independent advocacy at the point of need.
---
Mark McDonald is Advocacy Manager at Just for Kids Law. You can read more about JfKL's unique holistic model of advocacy here, and refer a client here.