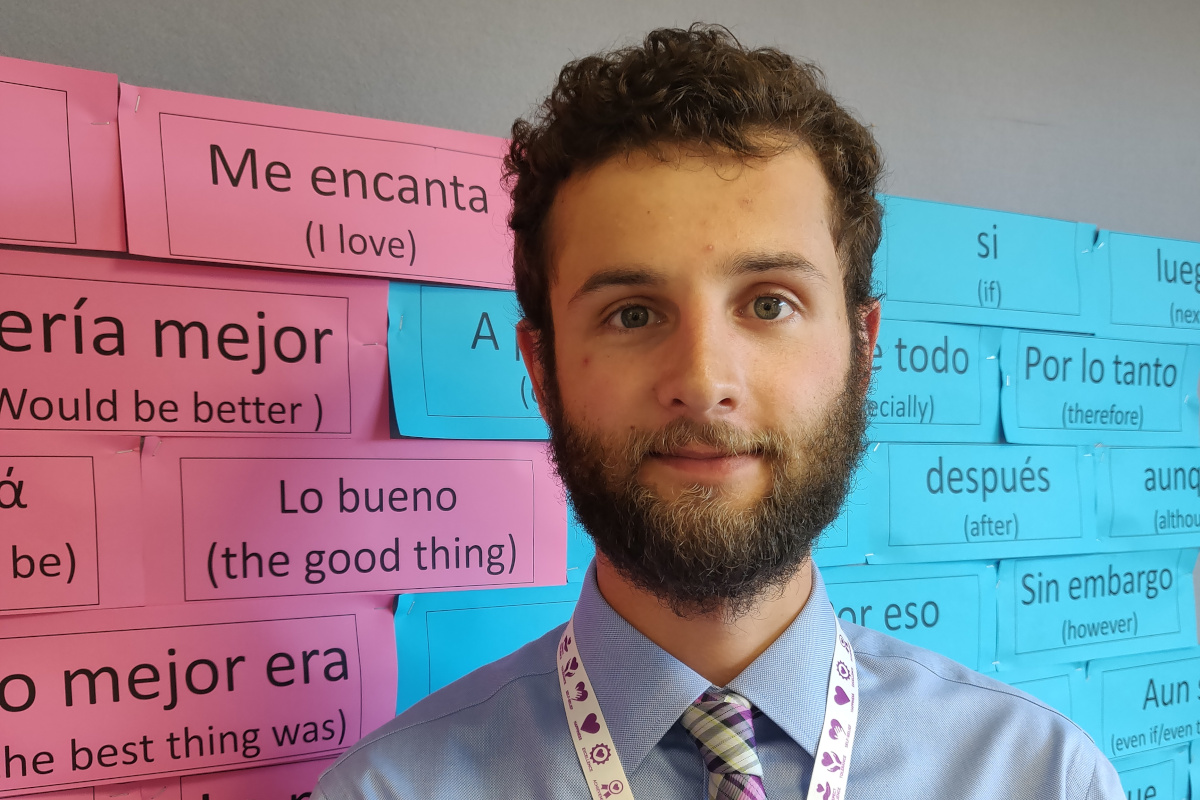 In my normal existence I am a teacher, but I spent this summer working as a volunteer with the education team at Just for Kids Law. With highlights including receiving a settlement from a school we had challenged over unlawfully excluding a child following their refusal to attend Saturday detentions for religious reasons, it was a rewarding experience. But it was also a step outside my comfort zone.
I was initially uncomfortable working on cases of "unlawful" exclusion. Having experienced my fair share of worry and upset on the back of unpleasant behaviour in my classroom, I feel sympathy for schools that struggle with persistently disruptive children, schools often without the resources required to meet their multitude of needs. It felt strange going after them for excluding children who cause trouble, and it seemed unfair to bash them with the threat of legal action over their inability to support a particular child. Indeed, like many teachers, the thought of such lawsuits left me feeling righteously indignant.
At their best, schools do heroic, miraculous things for the children in their care. Not only do they impart knowledge, but they also ingrain positive behaviours, they give emotional support, they do the school run, they mediate with families, they liaise with social services, they provide career guidance and they build communities. It seems reasonable to suggest that when a young person is indifferent or even contemptuous of this, and behaves unacceptably in a classroom, they must be removed, and where the school's systems cannot cope, they must be excluded.
But every child matters, and a close look at the statistics makes it clear that routinely using exclusions as a solution to behavioural problems severely harms the prospects of some of our most vulnerable children. Disadvantaged children on free school meals are four times more likely to be excluded than those who aren't, and children with special educational needs account for half of all permanent exclusions. As the number of children living under the poverty line and suffering from associated mental and physical health conditions rises, schools are increasingly resorting (often unlawfully) to exclusion where other forms of support are both more appropriate and more effective. When organisations like Just for Kids Law act against an unlawful exclusion, they are not simply trying to punish a school for misconduct, but they are also shining a light on an education system which is struggling to contend with an increasing number of pupils with complex needs.
As Tom Bennett, the Department for Education's behaviour tsar, noted in his 2017 report on behaviour management, "a student's experience in school remains one of the most insightful indicators of later life success". This is not just about a child's academic record, but rather how a young person is treated in their formative years. Schools do best when they create meaningful bonds between young people and the wider communities in which they live, when they support children as they grow into the responsibilities and challenges of adulthood. Oversight and scrutiny of decisions to exclude pupils encourages schools to be accountable to the communities they serve, ensuring they comply with their statutory obligations, and continue to fulfil their important mission.
Young people should be encouraged to respect the institutions engaged in their education, but in turn they have a right to fair treatment and appropriate support from their schools. I have been inspired by the work done by Just for Kids Law's youth advocates, who help children articulate their wishes and feelings in their interactions with their schools, social workers and other service providers. There is clearly a breakdown in communication between young people and their teachers, and we need to do more to ensure the voices of vulnerable children are listened to. As teachers, we are trained to recognise unmet needs, but I think we can learn something from the way Just for Kids Law works with children and young people, ensuring that while we maintain discipline in our classrooms, we also create a supportive space for children to have a say in their own education.
---
This is a guest blog. The views expressed are those of the author and do not necessarily represent the view of Just for Kids Law.